Delete Reports
Edit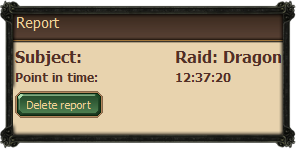 Report Filters
Edit

Trawling through hundreds of trade and war reports just to find that one important report can be frustrating to say the least. We have taken the feedback we received from many of you and added filters, allowing you to quickly find that important report with ease!

You can also filter by incoming and outgoing actions, ie. actions initiated by yourself or by other players
Alliance Report Sharing
Edit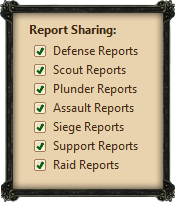 Have you always wanted to be able to easily share your battle reports with the rest of your Alliance? Well now you can!
The Alliance leader can exclude Alliance ranks from seeing shared reports. By default all ranks from Apprentice to Alliance leader are allowed to see the shared reports.